Movies at Christmas: Our Pick of the Best Films
Whether you're celebrating Christmas in July, like the rest of us Christmas obsessed folk, or preparing your schedule for December we have you covered. There are so many festive classics, but which are the best Christmas movies?
If you're wondering what to watch on Netflix, forget scrolling through mindlessly for an hour until someone makes a decision. Just use our list! So, let's delve straight into our 24 best Christmas movies. Popcorn and fizzy drinks at the ready!
Best Christmas Movies
Christmas films during the festive season are part of a modern-day tradition. Getting cosy by the fire with a big mug of hot cocoa and a great movie night is a must-do for your December bucket list.
And, with our list with films from Home Alone to A Christmas Story, to Love Actually, we can guarantee you won't be bored. In no particular order, we have cherry-picked our favourites of the best Christmas movies around.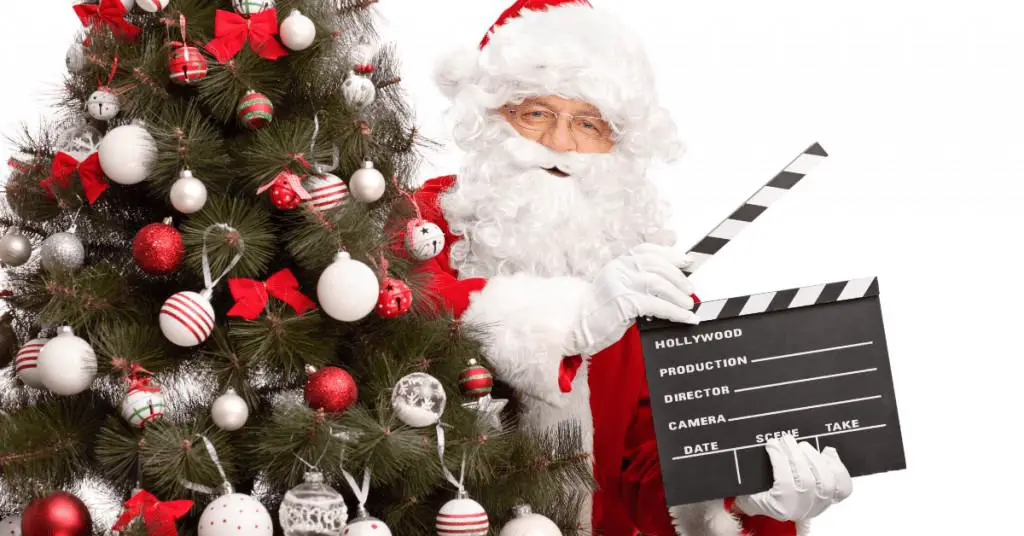 FUN GIFT IDEA:
A movie night makes a great personalised gift. Include popcorn, fluffy socks and a cocktail or beer in a pretty box or bag and make a homemade admission ticket for a special touch! Or, include an invitation with a time and date for your movie night.
Our List of the 24 Best Christmas Movies
1. A Christmas Story
Released in 1983, this American comedy is often rated one of the best Christmas movies. This film is based around a nine-year-old boy called Ralphie and told by a series of vignettes and narrated by the adult version of himself. However, Ralphie only ever wanted one thing for Christmas: a special red air rifle. This film reminisces about the story of young Ralphie and his one wish for this present. 
2. Love Actually
A romantic-comedy Christmas classic. This British film was released in 2003 and is based in London, It follows the love lives of eight different couples dealing with love in their own way in the frantic run-up to Christmas. A heartfelt and easy to watch movie. 
3. The Holiday
Another romantic-comedy festive film from 2006. Two women, who are unlucky with love, switch homes for two weeks over Christmas. One from the Cotswold in England, and one from LA in the USA. Also, two very different homes with two very different women. This film follows their home swap and how they both fall in love with local men. 
4. Home Alone
The first of the five-film series, Home alone follows a young boy, Culkin, who is part of a large family and ends up getting left behind as they take off on their vacation. Culkin ends up having to defend himself from two burglars who have watched the family leave for their holiday. This American comedy has received many awards and has become a global Christmas classic. Moreover, it is often rated one of the best Christmas movies around.
5. It's a Wonderful Life
This fantasy drama is based on the short story 'The Greatest Gift' and released in 1946. Following the life of George Baily, who is struggling with his life and thinking about ending it. However, it's Christmas. Luckily his guardian angel arrives and the film reviews flashbacks of George's life.
6. Miracle on 34th Street
Susan, a six-year-old girl, is sceptical of Santa Claus, something she learned from her mother. This fantasy film from 1994 tells the story of Susan and Santa Claus, Kris Kringle, who no one else believes is the real Santa. So, Susan, her mother and a lawyer come to his defence. 
7. Bad Santa
Instead of bringing good-will and festive cheer, two thieves, Willie and his partner Marcus dress up as Santa and an elf and set out on a mission to rob a shopping mall. This American film was released in 2003 and is a dark comedy. 
8. The Man Who Invented Christmas
This drama/fantasy, released in 2017, is a story based in 1983 in London telling the tale of Charles Dickens, an author, who has been unsuccessful with his three novels. Finding himself in the depths of financial trouble, he sets out to bring the characters to life in 'A Christmas Carol'. 
9. Klaus
An animated family film released in 2019, follows the story of a proven bad and lazy postman who has been sent to a town in the North called Smeerensburg to deliver six thousand letters in a year. If he fails, he will be cut off from his families estate. There he discovers Santa Claus is hiding. This recent film has already won many awards.
10. Meet Me in St. Louis
This movie is a romantic, musical comedy and was released in 1944 focusing on four sisters and their lives in seasonal vignettes leading up to the 1904 St. Louis World's Fair. Following the family over the course of one year, this is a classic movie set in St. Louis, Missouri.
11. Elf
Buddy was raised as an elf at the North Pole, amongst other elves. However, he discovers that he is not actually an elf and, with Santa's approval, begins a search to find his biological father in New York. This American family comedy was released in 2003.
12. The Santa Claus
An American family comedy classic released in 1994. Scott finds himself helping Santa Claus over Christmas, and along the way ends up unknowingly agreeing to become the next Santa. This film tells the story of Scott and how he must keep his new secret from his family.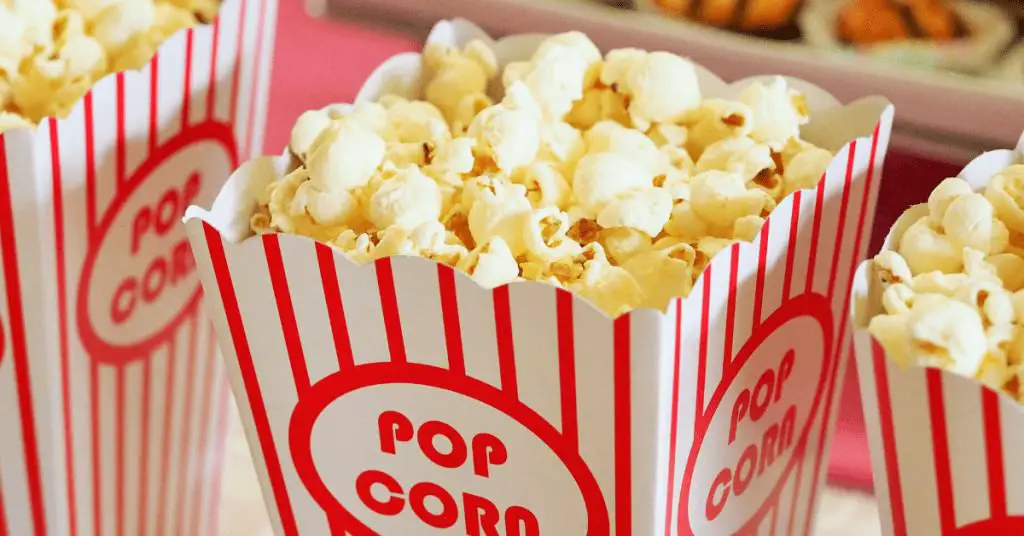 13. The Muppet Christmas Carol
An American Christmas classic released in 1992. Adapted from Charles Dickens' book 'A Christmas Carol', this family fantasy musical is based around Scrooge, a cold-hearted man who hates Christmas. 
14. The Christmas Chronicles
Two siblings, Kate and Teddy, come up with a plan to catch Santa Claus in action on Christmas Eve. However, of course, their mission doesn't go to plan and the two children join forces with Santa and his team to save Christmas before it's too late. This American family adventure film was released in 2018. 
15. Scrooged
A fantasy comedy film from 1988 based around the novel 'A Christmas Carol' by Charles Dickens. This movie follows the life of Frank, a selfish and cynical TV executive, who is haunted by three ghosts and is forced to learn the true meaning of Christmas and that he must reform himself. 
16. The Polar Express
Released in 2004, this animated family film is based on a book published in 1985. On Christmas Eve, a young boy named Billy who is sceptical of Santa Claus jumps on a train heading for the North Pole as it departs. On the journey, his life changes as he meets some remarkable characters. 
17. Just Friends
Released in 2005, this romantic comedy follows the story of Chris who arrives back in his local town over Christmas. Once overweight, he is now a self-proclaimed ladies man and is on a mission to win back his first love from high school, and officially get out of the 'friend zone'. 
18. A Christmas Prince
It is an exciting time for Amber, a young journalist, who has been sent to Aldovia to cover a press release by Prince Richard. After snooping around the palace, Amber ends up meeting the royal family, along with Prince Richard. This romantic comedy is the first of a three-part sequel and released in 2017. 
19. Rudolf the Red-Nosed Reindeer
Rudolf, Santa's most special reindeer must save the day after an evil ice queen causes a major storm. The feel-good film is an animated family musical. A Christmas classic for all ages and was released in 1998. 
20. While You Were Sleeping
Lucy manages to pull her crush from an oncoming train, and saving his life. However, he ends up in a coma in hospital with Lucy still by his side. An accidental comment by Lucy leaves Peter's family assuming that she is his fiancée. This romantic comedy was released in 1995 and is a great feel-good movie.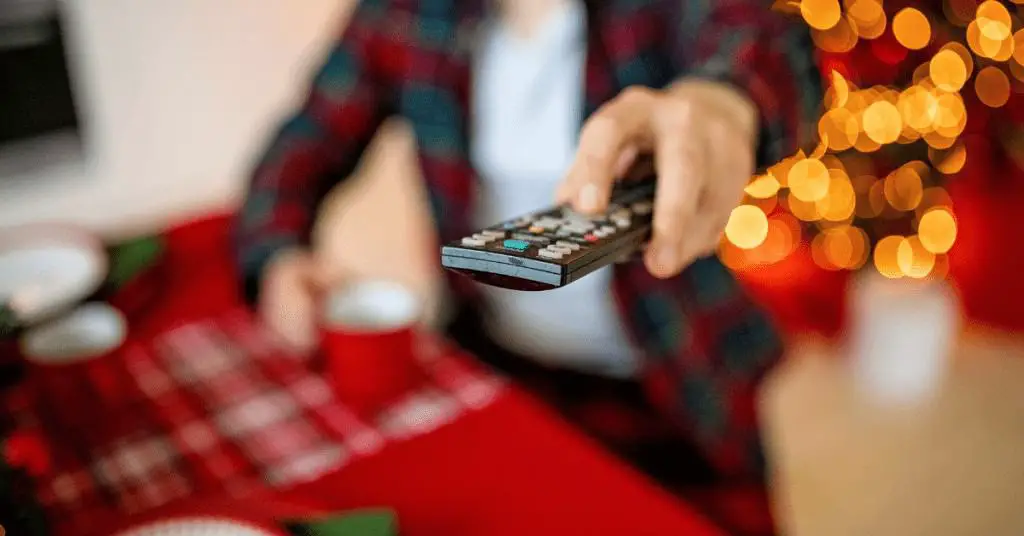 21. The Nightmare Before Christmas
This animated family film from 1993 mixes two holidays – Halloween and Christmas. Jack Skellington is from Halloween town and comes across Christmas town on his travels. He is instantly enchanted and starts to celebrate Christmas until he abducts Santa Claus. 
22. How the Grinch Stole Christmas
A Christmas fantasy released in 2000 tells the tale of the Grinch, who despises Christmas, and hatches a plan to ruin Christmas for the Whos and everyone living in the magical town of Whoville.
23. Office Christmas Party
You guessed it, this film is about an office Christmas party. However, it goes terribly wrong. Released in 2016, this comedy is about a branch manager who decides to throw a huge party to try and land a big client however it gets completely out of control. 
24. Deck the Halls
This 2006 American family comedy film follows the tale of Steve and his neighbour Buddy as they fight to win the most decorated home and most spectacular festive light display on the street. A great, festive film for all ages. 
Our Final Thoughts on the Best Christmas Movies
And there's the list of our 24 best Christmas movies. We've found a mix of old and new to watch in the run up to the holidays.
Which festive film, or films, will you be watching this year? We'll be watching all of them!
Related Articles on Christmas Activities:
24 of the Best Christmas Movies in 24 Days